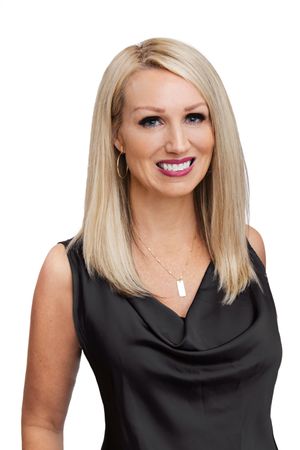 Melissa Roberts
The Mercer Street Group, Realty Austin
Realtor®- The Mercer Street Group, Realty Austin
Melissa Roberts is a native Texan with a heart as big as the state! Superior quality of service is what you receive when you learn and spend time with her. You will undoubtedly know that you trusted the right advocate with her by your side.
Within her 19 + years of experience, Melissa succeeded in a volatile real estate market, which is a true testament to her high-quality service. Even when it was a "buyer's market," she was able to set personal bests with low "days on market." She has a skillful eye for staging and marketing to target buyers. Competitiveness is also in her mindset. She is beyond determined in all areas of her life, and this is an advantage to her clients. She is a tough negotiator!
Melissa has won several awards, such as 20 Million+ Diamond Club Top Producer 2017 - 2021, Platinum Top 50 WINNER 2022, TOP 1.5% of ALL AGENTS & TEAMS NATIONWIDE - Mercer Street Group, Austin Business Journal Residential Real Estate Awards #14 Team Winner, REAL Trends America's Best Real Estate Professionals, but her most coveted awards are her clients' glowing testimonials and their ongoing relationships, as their Realtor for life.
Although it is clear that real estate is her passion, Melissa loves being a wife, mom, and involved in her community in Dripping Springs! Her son is a D1 Soccer player for Campbell University in North Carolina and is majoring in Engineering. He started kindergarten in Dripping Springs ISD and graduated from DSHS and made wonderful friends and great memories along the way. Melissa also has two daughters, one who attends Dripping Springs Elementary & the other attends Dripping Springs Middle School. Her daughters are best friends even though there is a 4 year age gap. One loves volleyball, and the other loves basketball, & soccer. They are both sassy and silly and keep their parents "surprised"...is a good way to put it. Melissa married her high school sweetheart, and she is so grateful for his strength and support, as she does spend so much time helping other families - he works as a controller for a newer company that he enjoys working for and is blessed to work mainly from home. Melissa is so thankful for the help getting the kids to school as she loves working into the wee hours of the mornings, you will often see emails flying into your inbox at 1:00-2:00am! She doesn't stop until her clients are more than happy!