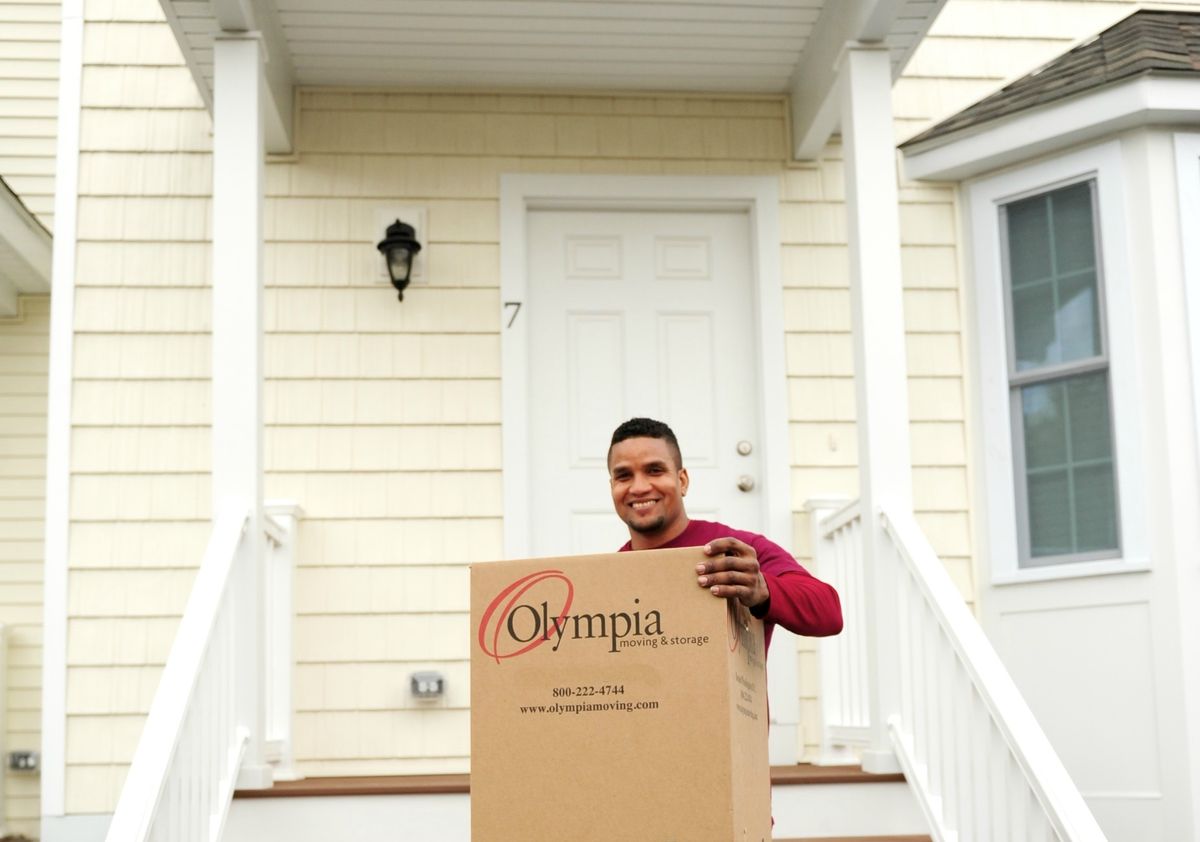 Packing tips from the professionals
Mark Huff, Sales Manager - Olympia Moving and Storage
Packing is one of the most overwhelming aspects of moving. However, if you give yourself enough time and use the proper materials and techniques, you will be prepared for moving day! The experts at Olympia Moving share their packing tips to get your belongings to your new home with minimal damage.
Collect your materials
For proper packing you will primarily need boxes of various sizes, packing paper, and packing tape. To save money, start collecting cardboard boxes as soon as you know you're moving. Ideally, if you know someone else who is moving before you, you may be able to take used boxes off their hands.
You can purchase the rest of the boxes from your moving company or from a store such as Home Depot. Be sure to get different-sized boxes, as well as specialty boxes for paintings, mirrors, TVs, and wardrobes. If possible, pack electronics in its original packaging.
Purchase plenty of non-printed packing paper to protect your belongings. It is more versatile and less expensive than bubble wrap, and using old newspaper may cause stains. You will also need about one roll of packing tape for every ten boxes.
Use the correct-sized box
You need to make sure that a filled box will still be manageable to lift. The general rule of thumb is to pack the heaviest and densest items, such as books, in the smallest boxes (about 1.5 cubic feet). The lightest items, such as clothing and bedding, belong in large boxes (about 4.5 cubic feet). Your most fragile items, such as dishware and stemware, need to go in a dish pack box, which is double-corrugated for extra protection.
Set up a packing station
Packing is hard work. Save your back by setting up a station to wrap and pack your belongings. Lay a stack of flat packing paper on a table with the tape next to it. Set up the box you're packing next to the table, and on top of a chair or another box to avoid leaning over. By having all your materials in one place you will be able to pack quickly and painlessly.
Use paper to protect your belongings
Create a layer of paper padding at the top and bottom of the box to keep the contents safe if the box gets dropped or bumped. The best way is to crumple a few sheets of packing paper to cover the bottom of the box. When you are finished packing your wrapped items, fill in any empty space at the top with crumpled paper. You do not want there to be room for items to shift inside the box, which can cause damage.
Seal and label
Seal all the seams of the the box with packing tape. The correct way to label is with sharpie so it is visible. Write the destination room and your last name on the top and two adjacent sides of the box. Write a brief description of the contents on one of the sides. It is especially essential to do this if you are working with movers. It will make your move go faster, saving time and money.
Pack a "First night box."
You will want to make at least one "first night box." These are the items that should not be transported by the movers, they should be moved by you in your own vehicle so you know exactly where it us. These are your small valuable and irreplaceable items, such as laptops, jewelry, and gift cards. It should also include documents, medicine, toiletries, and other items you will need right away when you arrive.
Check out Olympia's "How to Pack" video series
For more details on how to pack all kinds of household items, the Olympia's training manager shows how to pack, step by step, in our "How to Pack" video" series.
Overwhelmed? Hire a professional.
Ask your mover for a quote for full or partial packing services. Hiring your movers to pack eliminates a lot of stress, and it's often more affordable that families realize. If you're on a budget, you can also hire your movers to pack only the most fragile and tricky items in your home.
If you are looking for a quote for packing, moving, or storage to or from Dripping Springs or Greater Austin, contact Mark Huff at Olympia Moving & Storage. He can provide a free, no obligation quote for your upcoming relocation.
Mark Huff, Sales Manager
main: 800.222.4744
direct: 512.980.0804
fax: 512.837.9201