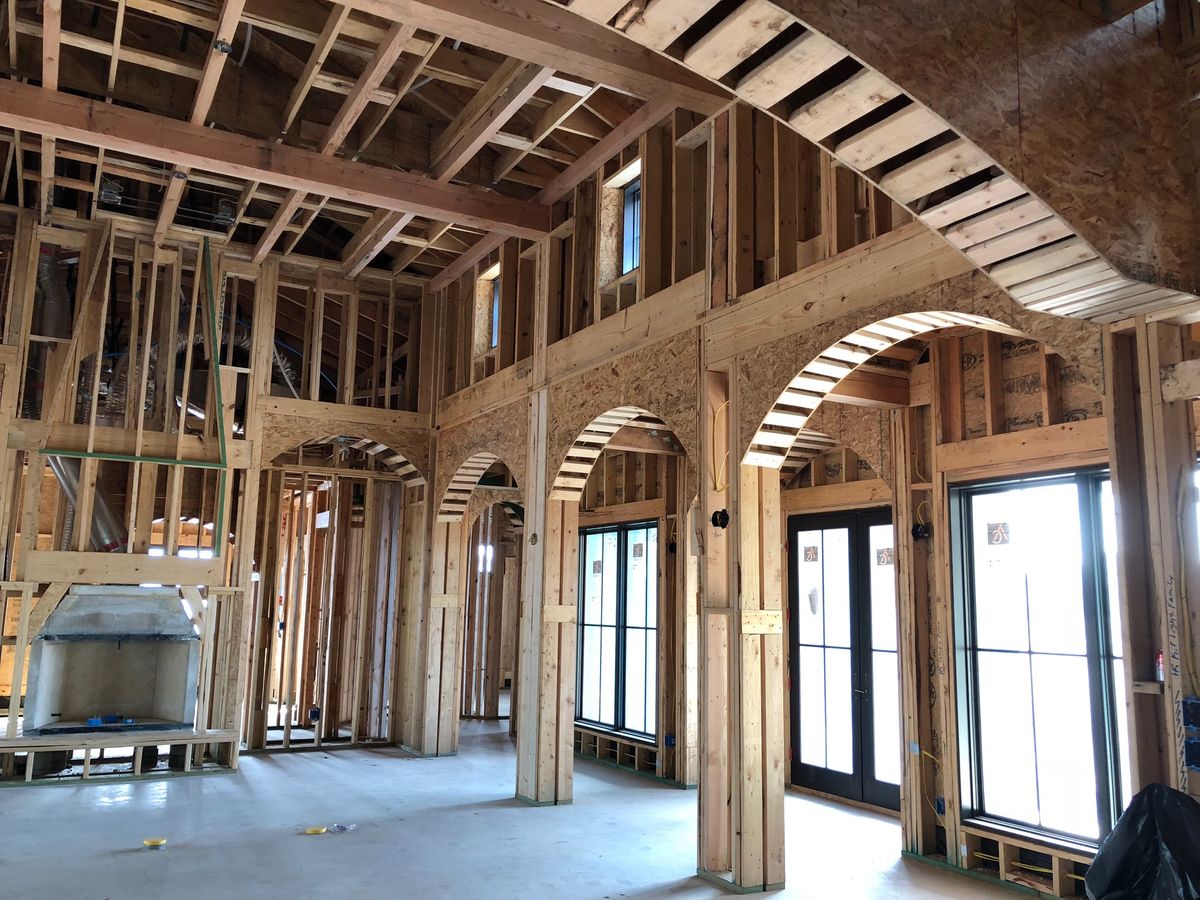 A Quick Start Guide to Buying Land and Building Your Custom Dream Home
BEN INGRAM, SouthStar Bank
Buying a home is a significant financial step for many Americans.
While new master-planned communities and existing homes offer trendy upgrades and many other benefits, they all lack one thing – complete customization. When buyers look to custom build their homes, the only limits are their imagination and project budget. They're free to design a home that fits their personality and lifestyle. However, building a custom home instead of purchasing an existing home or buying from a community builder requires careful planning.
Unsure of where to begin? Use this step-by-step quick start guide to build your custom dream home with confidence.
Step 1: Secure a bank pre-qualification to uncover your loan options.
If you're hoping to finance the custom build of your next home, you won't be able to use a traditional mortgage. Unlike conventional home mortgages where the home serves as collateral, custom-built homes are usually set for construction on unimproved property. Therefore, you must work with a financial institution that offers lot or construction loans.
A lot loan, construction loan, or construction-to-permanent (C2P) loan allows you to pay for the land only, construction only, or both. Depending on the loan type, borrowers have the flexibility to fund the construction portion of the build at pre-determined completion checkpoints. The loan can then be converted into long-term permanent financing (mortgage) at closing. These loans are unique and not offered by many traditional mortgage companies.
Step 2: Identify your perfect parcel of land.
A real estate professional with experience in rural properties can help you quickly identify your purchase options. Their expertise can also alert you to special considerations such as:
· Septic systems;
· Agricultural exemptions;
· Homeowner/landowner association building timelines;
· Rainwater harvesting systems vs. water wells; and deed restrictions.
Before you start your search, note your ideal parcel location and include your preferences for such items as utility connections, trees, and ponds. As you narrow down your selection, make sure you're comfortable with any applicable building restrictions or setback requirements for the lot.
Step 3: Find an architect to design your home.
An experienced architect can create construction plans and define a project timeline. A full-service architect often works with home buyers from concept through completion. Costs can either be hourly or a fixed fee based on a percentage of the construction costs. It's also possible to be charged fees based on the completion of each building phase.
Step 4: Choose a builder for your custom dream home.
To find a competitively priced builder that meets your needs, look for those that will bid on the architecture plans. Find qualified builders by seeking referrals from real estate professionals, architects and mortgage loan professionals.
Step 5: Select a community bank that offers construction lending.
Borrowers can secure financing with the same community bank that provided the pre-qualification figures or with another lending institution. In either case, building a relationship with the lender is vital. The stronger the relationship, the better the overall experience will likely be from project beginning to end. A lender that understands your needs and wants can be a valuable source for advice and solutions as you complete each stage of construction.
Since terms and interest rates can vary significantly, comparing terms and loan programs is encouraged. Understanding the fundamental differences between lot loans can provide the knowledge needed to choose the right financing for your project:
· Choose a Lot Loan to purchase the land now while taking additional time to select the right architect and builder.
· Choose a Construction Loan to pay off an existing lot loan along with securing the funds needed for the custom build.
· Choose a Construction-to-Permanent Loan(C2P) to keep things simple. Borrowers can use a C2P loan to lock-in interest rates, draw funds during the construction phase, and convert the loan to a permanent mortgage as the project nears completion.
It's essential to think through financing for every stage of the project – buying the lot, building, and permanent financing. SouthStar Bank, a local community bank specializing in residential mortgage, real estate, and construction lending, is your one-stop-shop construction financing solution. Our lending professionals can assist with lot loans, construction loans, and construction-to-permanent loans. We offer quick and easy pre-qualifications to help make your custom dream home a reality.
BEN INGRAM, SouthStar Bank
Senior Vice President & Branch Executive
p: 512.288.3322 | m: 512.831.8464
ben.ingram@southstarbank.com | NMLS# 945537
Southwest Austin Branch
10901 W. US Hwy 290 (at Fitzhugh Road) | Austin, TX 78736