If you're thinking about buying a home with a water well, you're not alone. In fact, environmental reports say more than half of the U.S. population drinks groundwater. That's certainly the case in rural Texas, where water wells are a common sight. Although most are completely safe, there are a few things to consider before buying a home with a well-fed water source. The two most important factors are quality and quantity.
What to Know about Buying a Home with a Water Well
Always test the well
Although regulations are different in every state, it is essential to test a property's well. It's often done as part of the home inspection process, and the procedure is pretty straightforward. A sample of the water is collected and sent to a lab. The lab report will then show the results of the testing, which generally includes hardness, PH factor, alkalinity, turbidity, mineral makeup and bacteria levels. A local water professional can help decipher the results.
Be sure to check the size
Quantity is just as important as quality. Make sure the well is large enough to accommodate your family's needs. A flow test will measure the amount of water coming from the well. The average home needs 100 to 120 gallons per person per day and a flow rate of about 6 to 12 gallons per minute. However, that number can be adjusted depending on the size and needs of a family. Additional testing can also determine the depth of your well and its capacity.
Map the location
If a property has a septic system, regulations will call for a clear standard about the location of the well. This is to avoid contamination of the water source. Generally, the rule is at least 100 feet.
Do your research
Well regulations can vary by state and by county. Before you buy a home, make sure you know what steps are required to ensure the well is up to standard. Dripping Springs Elite Real Estate professionals are a great source of information about central Texas wells and can help walk you through the testing and evaluation process and put you in touch with local experts.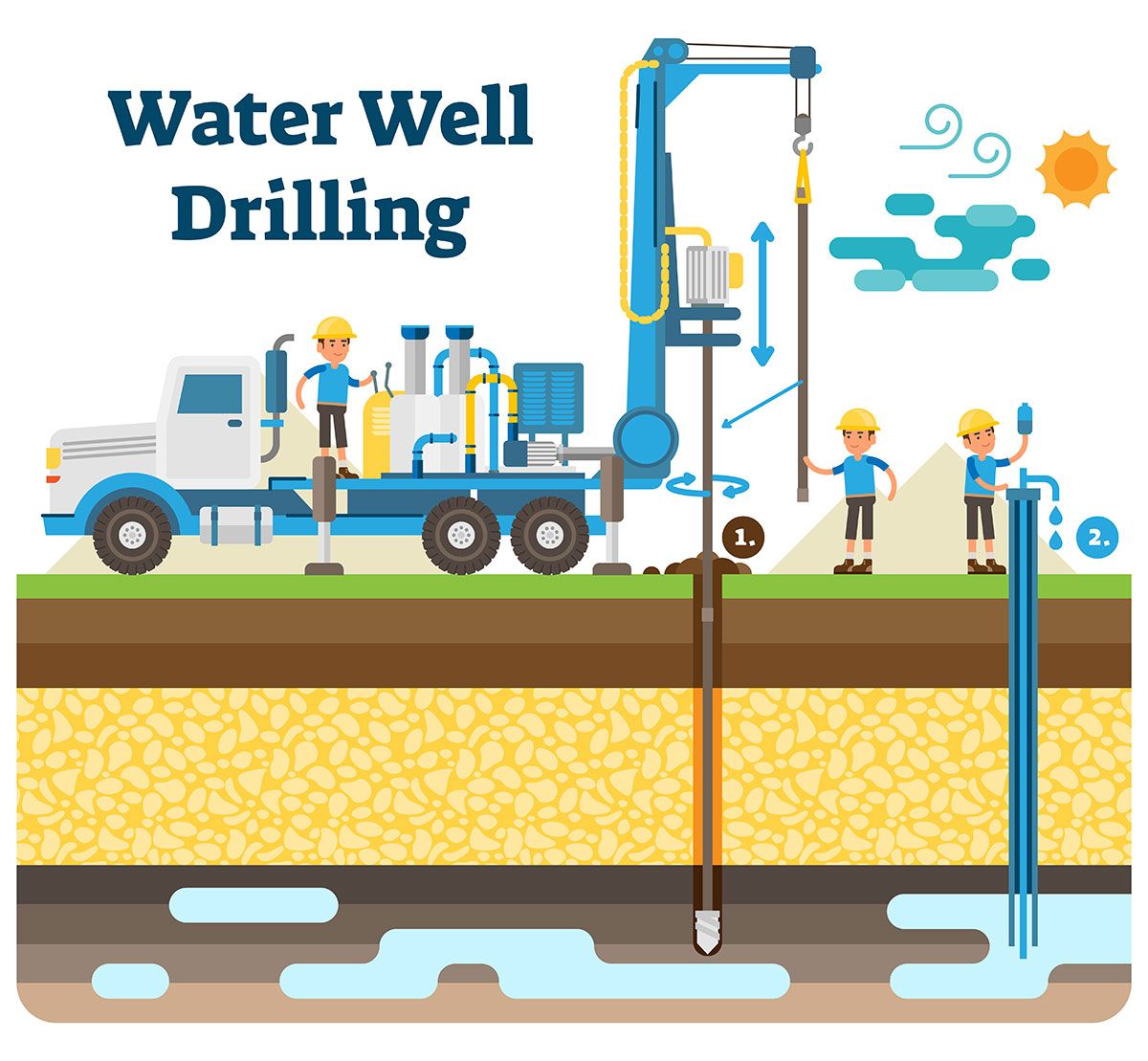 Learn More About Water Wells
To learn more about the pros and cons of water wells, visit the EPA.