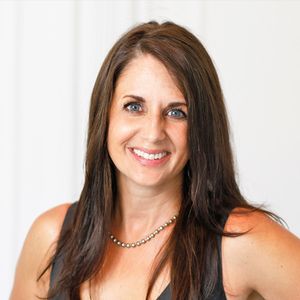 Stephanie Pope
Stanberry REALTORS®
Realtor®- The Pope Team at Stanberry REALTORS®
Stephanie and her realtor husband Bryan were chosen to represent the Austin TX area on The American Dream. It's a national TV show that highlights neighborhoods, lifestyle, and real estate. It's an unscripted, "real tv" (not reality) show, and they are thrilled to be a part of it. The American Dream spreads positive media across the country...
Stephanie has helped buyers and sellers with all types of transactions, including small lots, large ranches, lakefront properties, horse-friendly properties, residential homes and commercial leases. Her well-rounded career and girl next door personality make her a great choice. As a lefty, Stephanie continually thinks outside of the box, which allows her creative side to shine. Her ability to see the less-than-obvious solutions to many problems comes in very handy (no pun intended!). Her vision, creativity, and adaptability are excellent attributes in the real estate world.
As a life-long equestrian, Stephanie has been riding horses since the age of 4. A horse owner since the age of 11, she learned the meaning of hard work from a young age. She mucked stalls and fed horses at a large boarding facility to pay for her horse, and she spent every spare minute at the barn through her senior year in high school. She was a well-respected trainer in the area and on the East Coast, teaching horses and riders in a positive and non-threatening way. She now helps fellow equestrians with their real estate needs, and enjoys her own horses at home.
Stephanie is a Founding Member of the Dripping Springs ELITE Real Estate Agents, and she currently serves on the Board of Directors as the Secretary. She also serves on the Board of Trustees, Friends of the Pound House Foundation. She is a member of the Dripping Springs Chamber of Commerce, Texas Alliance of Land Brokers and the Land Broker Co-Op. She received the 2018 & 2019 Stanberry REALTORS President's Club Award, 2018 Team Player Award, 2018 Residential Sales Agent of the Year - Dripping Springs office, and 2019 Residential Listing Agent of the Year - Dripping Springs office.