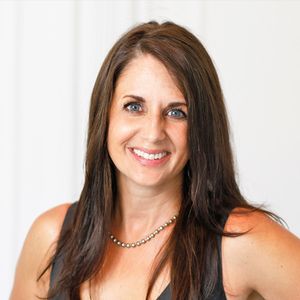 Stephanie Pope
Stanberry REALTORS®
Realtor®- The Pope Team at Stanberry REALTORS®
Stephanie is featured on the current season of The American Dream, a National TV show spreading positive media about our local area's neighborhoods, lifestyle, and real estate. She was chosen as a Power Player ™ in Real Estate representing the Austin market.
Meet Stephanie. "Crowned in Victory" is the meaning of her name, and "crowned" she is with the many hats she wears. Wife, mother, daughter, sister, friend, lifelong horse trainer-owner-lover, chicken wrangling, poop-scoopin', Jeep driving , TV show maven Realtor®! She's an approachable, down to earth, fun yet professional gal who thoroughly enjoys working with her clients.
Stephanie has helped buyers and sellers with all types of transactions, including raw land & lots, ranches, lakefront properties, commercial sales & leases, horse friendly homes, and residences. Her well rounded (like the crown on her head) career and girl next door personality make her a great choice.
As a lefty, Stephanie continually thinks outside of the box, which allows her creative side to shine. Her ability to see the less-than-obvious solutions to many problems comes in very handy. Her vision, creativity, adaptability and attention to detail are excellent attributes in the real estate world. She also volunteers in the community, and uses her leadership skills serving on the Board of Trustees, Friends of the Pound House Foundation and as Board of Directors' Secretary for the Dripping Springs Elite Real Estate Professionals.
She's a member of Texas Alliance of Land Brokers and Land Broker Co-op.
She and her husband Bryan created The Pope Team at Stanberry REALTORS® to provide excellent customer service within residential, commercial and land fields. Their motto is "Real Folks. Real Service. Real Estate."