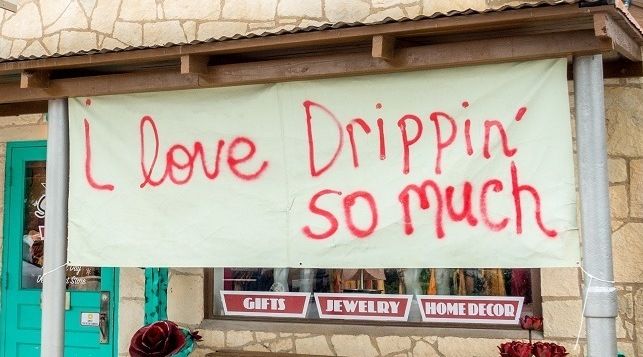 The top five reasons why the Headwaters team loves being part of this community!
1.
This Valentine's Day we're celebrating love, more specifically our love for Dripping Springs. We're rounding up the top five reasons why the Headwaters team loves being part of this community!
It's no secret that Dripping Springs is overflowing with some of the best wineries, breweries and distilleries in Texas. Living here, you're just minutes away from the perfect spot to kick back over a cold one with friends while enjoying the beautiful Hill Country landscape. Some of our favorites include Deep Eddy Vodka Distillery, Sidecar Tasting Room, Twisted X Brewing Company and Argus Cidery. We'll add that any of these spots are a great place to celebrate this Valentine's Day.
2.
Deciding where your children will go to school is a big decision and one that often brings homebuyers to Dripping Springs for Dripping Springs ISD, a school district Headwaters is proud to be a part of. For the last three years, DSISDhas been a state finalist for the H-E-B Excellence in Education Large District of the Year Award. It also routinely earns high scores for all schools in the district from Children at Risk, a non-profit organization that advocates to improve quality of life for Texas children. DSISDboasts a consistently high passing rate, with 90% of high school students passing all five end-of-course exams.Families can rest easy knowing their children's futures are bright in Dripping Springs.
3.
One of our favorite things about Dripping Springs is its distinction as the first Dark Sky Community in Texas and as a member of the International Dark-Sky Association. Dripping Springs requires smart lighting solutions that reduce glare and sky-glow to protect the darkness of the night sky, making it easier to appreciate its beauty. At Headwaters, we've carefully chosen lighting options that comply with stringent light-pollution-reducing guidelines without sacrificing the community aesthetic. Our homeowners are able to take advantage of our award-winning star-gazing amphitheater to enjoy this special Dripping Springs feature.
4.
Dripping Springs is part of theTexas Hill Country, an area known for its dramatic topography, breathtaking views and some of the best swimming holes in the state. Spending a Saturday afternoon hiking out to your favorite spot and relaxing with friends is something you can do year-round. At Headwaters, we're doing our part to preserve Dripping Springs' natural beauty with 1,000 acres of open space and five protected hill tops. Additionally, we have over eight miles of natural trails for hiking and biking.
5.
Finally, Dripping Springs wouldn't be such a great city if it weren't for the people. Even though we're close to the conveniences and many jobs Austin offers, we still enjoy a small-town vibe where you're able to get to know your neighbors. In fact, at Headwaters we encourage residents to step out of their homes and interact with the community through curated programming put on by our Lifestyle Director. Whether you're enjoying time with your neighbors or spending time doing some of our favorite things listed above, we encourage you to fall in love with Dripping Springs all over again and enjoy "A Better View of Life."