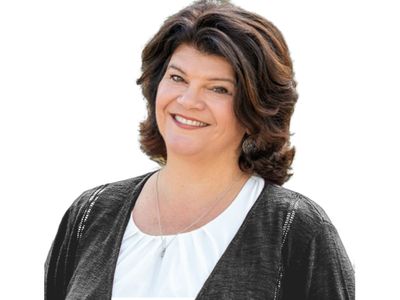 Lisa Little
The Lisa Little Team, Compass Real Estate
Realtor, The Lisa Little Team GRI, RENE, CLHMS
Lisa is one of those... a California girl who always had a little Texas in her heart. She met her husband in 1994 in California where she was working in High Tech Sales and Marketing for a large Telecommunications company. It was love at first sight. He was originally from Houston and had a little Texas twang in his voice and was forever the gentleman, something she had rarely experienced. When he took her to Texas to meet his family for the first time she knew she would eventually call Texas home.
In January of 2014, a few weeks after moving cross country with her family, Lisa began her Real Estate career knowing all of one person in Austin. She did what she knew best, she looked for other like minded moms, business people and entrepreneurs and began making connections. She always had the gift of gab and her ability to connect with people on a deep level and understand how to help them build their business first was the ticket to growing her own business. "Coming from a place of contribution first has always served me and my community well and I knew it would help me now."
The Lisa Little Team joined Compass Real Estate in 2019 and are now in our ninth year, growing leaps and bounds. The team is growing as well with the addition of Chloe Cullen as her assistant and marketing coordinator. Lisa served 3 amazing years as Co-Chair of the membership committee for the DS Chamber of Commerce, led synergy meetings and taught Chamber 101 and networking skills to all new members. She was voted "The Best Of" in Dripping Springs for three years (2016, 2017, and 2019) and served 3 years on the Chamber Board. Lisa also serves on the Dripping Springs Education Foundation Board where her passion for Mental Health support of our students can be put to work. Lastly, Lisa runs a local women's only networking group where the focus is on building each other up both in our careers and in our personal lives.
Lisa has a strong belief in giving back and see's the Dripping Springs community as an incredible place to raise a family, run a business and enjoy friendships. As a real estate team "We pride ourselves on always working in our clients best interest and focusing on making every single client love our service and our results. This way our clients not only refer us to their friends and family but they go out of their way to make those introductions."