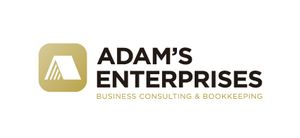 Adam's Enterprises
Adam's Enterprises specializes in business consulting and bookkeeping services for individuals and small businesses throughout the Texas Hill Country. I strive to provide my clients with exceptional service by tracking and organizing income and expense transactions into simple to read financial reports. These reports can be customized to fit my client's personal needs for P&L reporting, budgeting,financial reporting and tax planning purposes.
Adam's Enterprises is privately owned, is not a licensed accounting firm nor is it affiliated with any other financial service entity.
Please reach out to me today for a free consultation on how I can help serve your business needs.